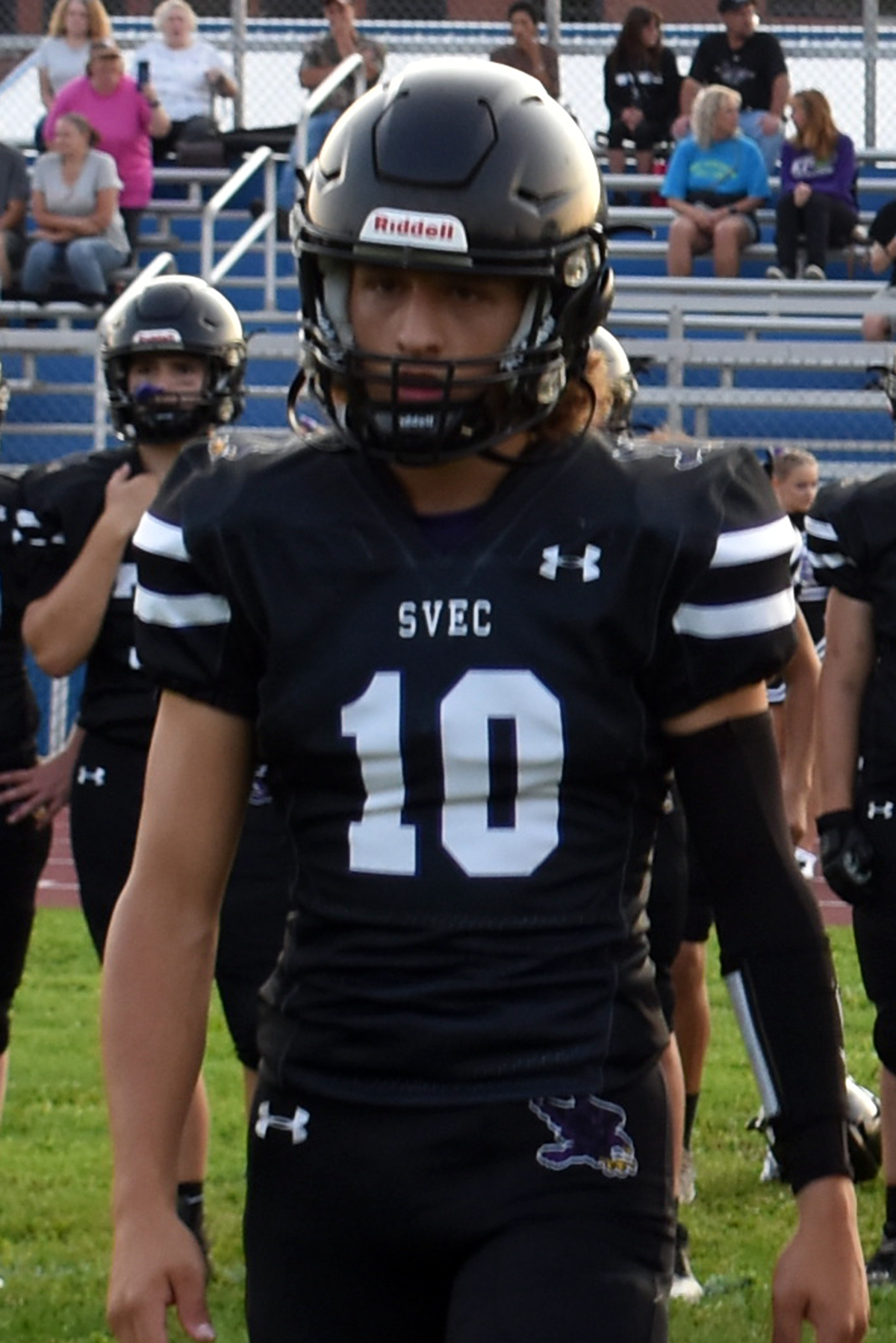 Congratulations: SVEC QB Jacek Teribury, Athlete of the Week
My Twin Tiers.com WETM
ELMIRA, N.Y. (WETM) – A local football standout earns this week's top honor.
The Simmons-Rockwell Nissan Athlete of The Week award goes to Spencer-Van Etten/Candor's Jacek Teribury. The standout quarterback scored a staggering five touchdowns and racked up 158 yards rushing in a big win over Sidney last week. Teribury earned the honor thanks to having the top vote by fans on mytwintiers.com/sports.
Teribury and S-VE/Candor will battle Delaware Academy on the road Saturday at 1 pm. If you have a standout student-athlete you'd like to submit for Athlete of The Week, email us their accomplishments to sports@wetmtv.com.
FOX40: Sept 26, 2022 PLAY OF THE WEEK: # 3 JACEK TERIBURY vs Walton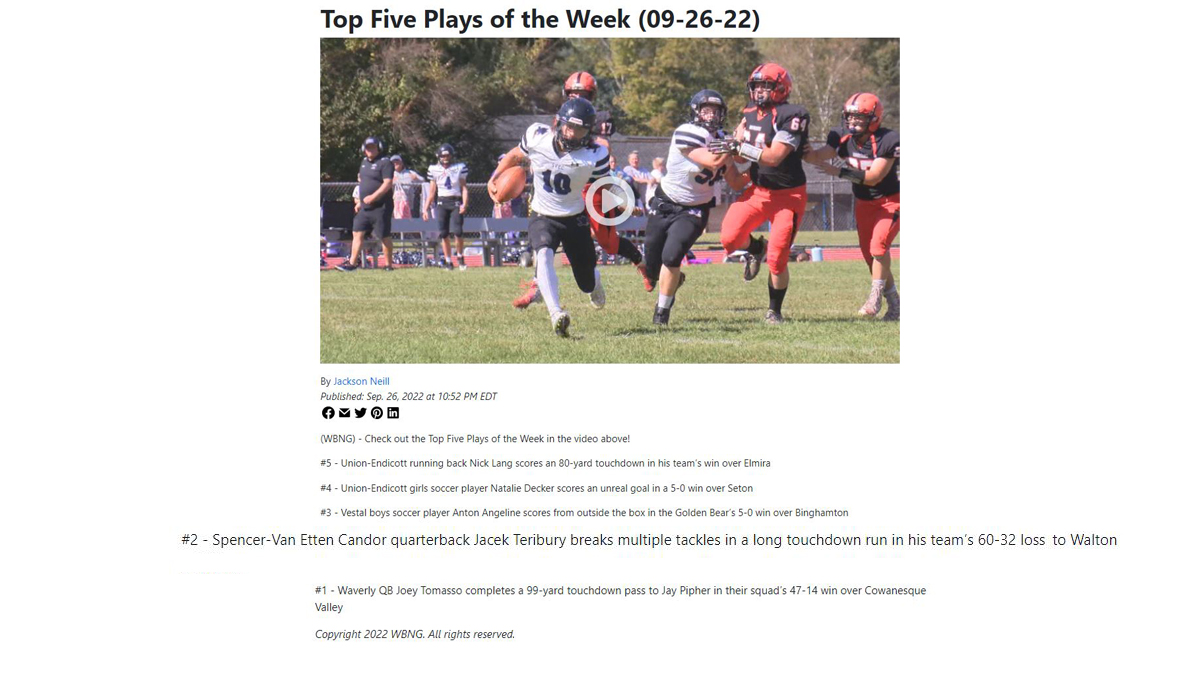 Hey, CANDOR HIGH SCHOOL fan!

Rev up your CANDOR HIGH SCHOOL pride with September's Feature of the Month: custom mesh jerseys! Show your personality by adding a name and number. It's the perfect fan gear to cheer on your favorite team. Grab your new game-day favorite from your CANDOR HIGH SCHOOL Sideline Store now.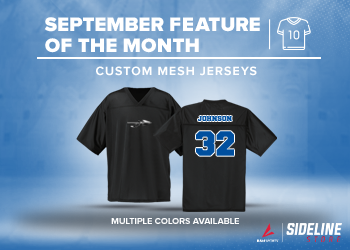 SVEC Football