CCS/SVEC Athletics

CCS/SVEC Athletics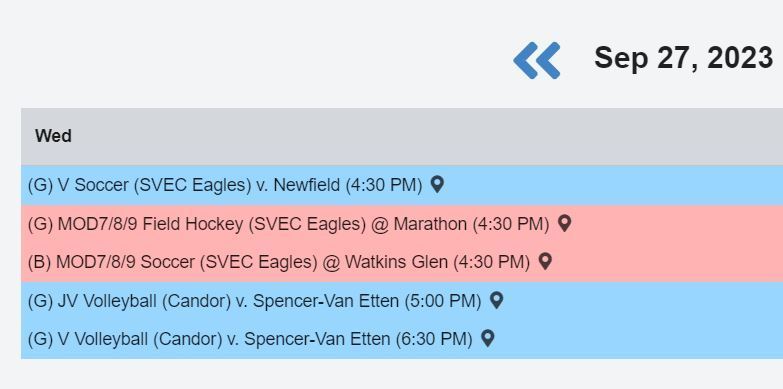 CCS/SVEC Athletics: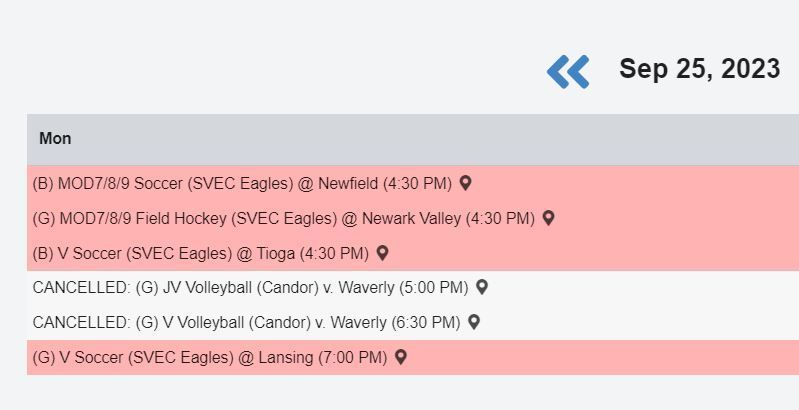 This is the last week for the Coyote apparel FUNDRAISER. You can always go on to the website to order as well. The fundraiser is open through 9/30 and is for Candor Athletics.
https://fancloth.shop/K2KRM
CCS/SVEC Athletics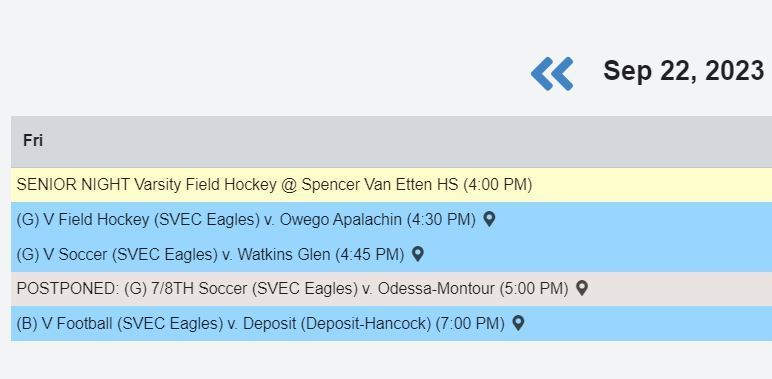 CCS/SVEC Athletics Update: Today's Varsity Girls Soccer game vs Odessa Montour has been postponed until Oct. 12, 2023 at 5 pm.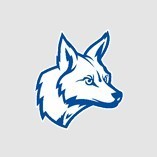 Get your Coyote Gear! CCS has teamed up with BSN to offer Candor Coyote Gear! Go to bsnsports.com and click on the "sideline store" tab, then enter CANDOR in the search box! or click on the this link:
https://sideline.bsnsports.com/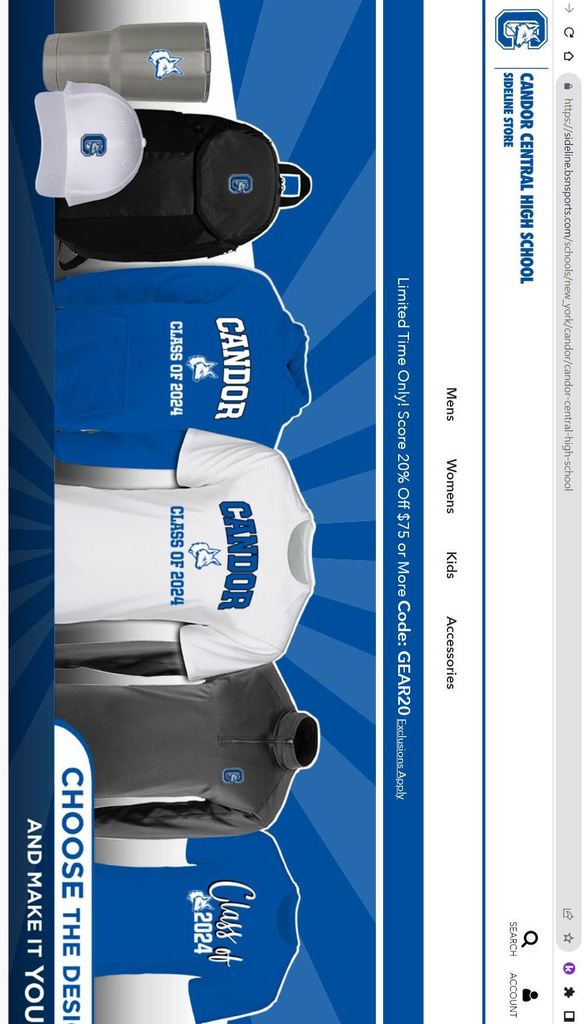 Candor Central School District is seeking applicants for a Part-Time Teacher Aide position, as well as several other positions. Please see the EMPLOYMENT tab on the website for more information.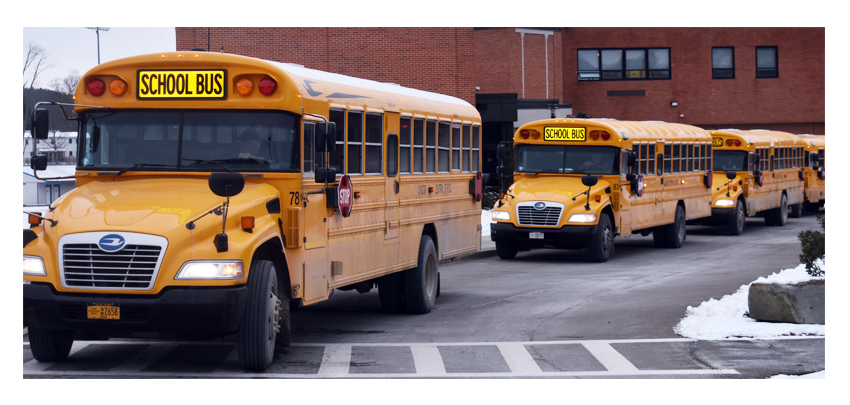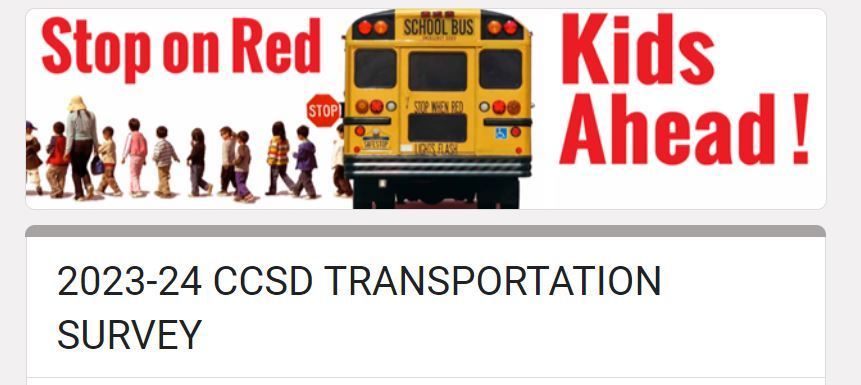 Hey Athletes! Fall is around the corner! FamilyId/ArbiterSports is opening TOMORROW for all 7-12 grade students to register for the FALL Sports Season!
https://hello.familyid.com/
Remember each season you must register PRIOR to the first practice. Please note that the fall " MEET THE COACHES NIGHT" will be Sunday, Aug 20 Candor Auditorium 6pm for CCS XC & VB Spencer-Van Etten Auditorium 7pm for SVEC teams!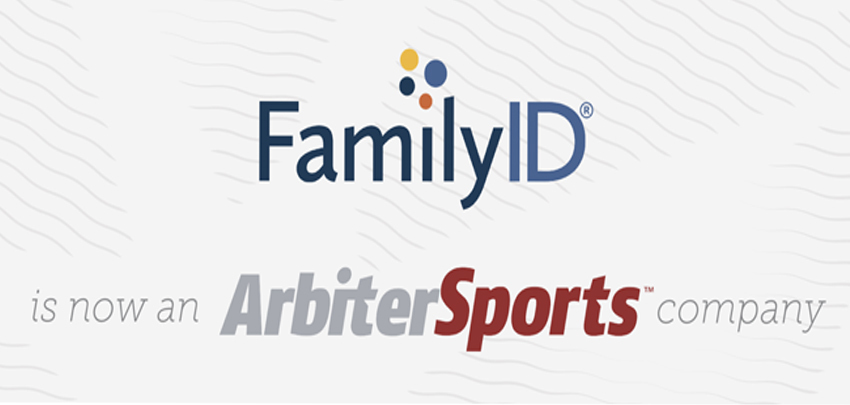 A huge thank you goes out to the Candor Fire Department and Village of Candor Water Department for refilling our bus wash! -Candor Transportation
IAC Starting Dates for 2023-2024 Season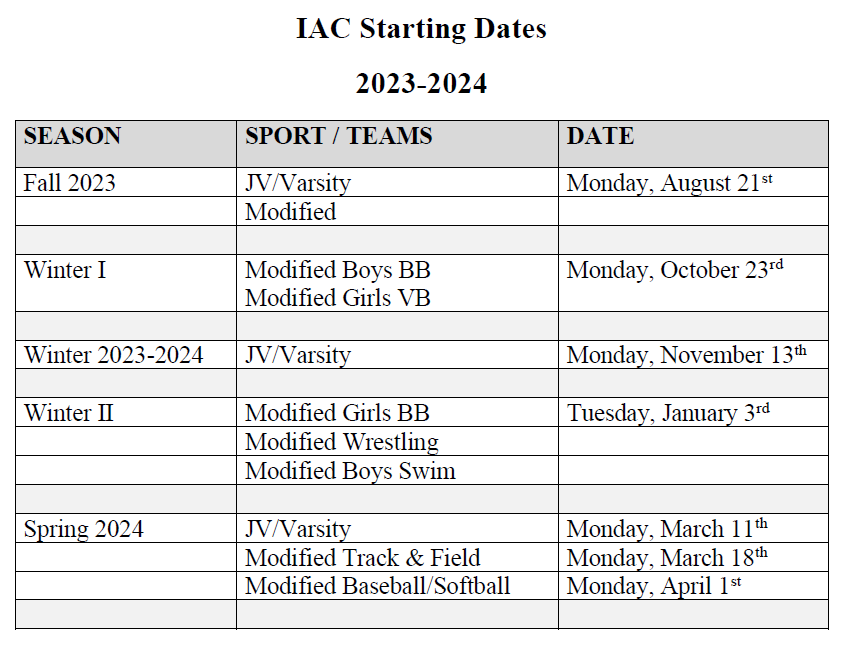 All Chromebooks should be returned to school with their chargers before the end of the week. Devices will be cleaned and safely stored so they are ready for next year. Have a great summer from the Tech Department.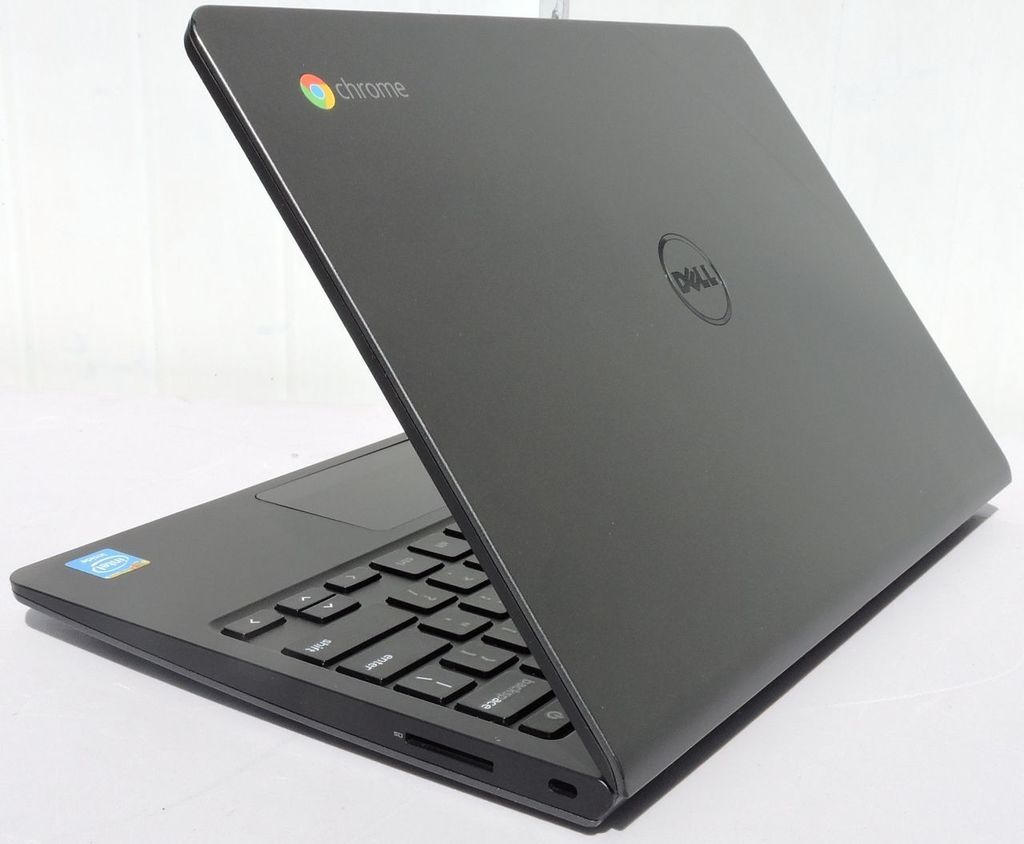 Congratulations to Janelle Marsh and Zeb Soper for their selection as Section IV IAC Character Counts recipients. They are recognized for their leadership on the playing field, their sportsmanship, and their character within their school. Well done - we are proud of you!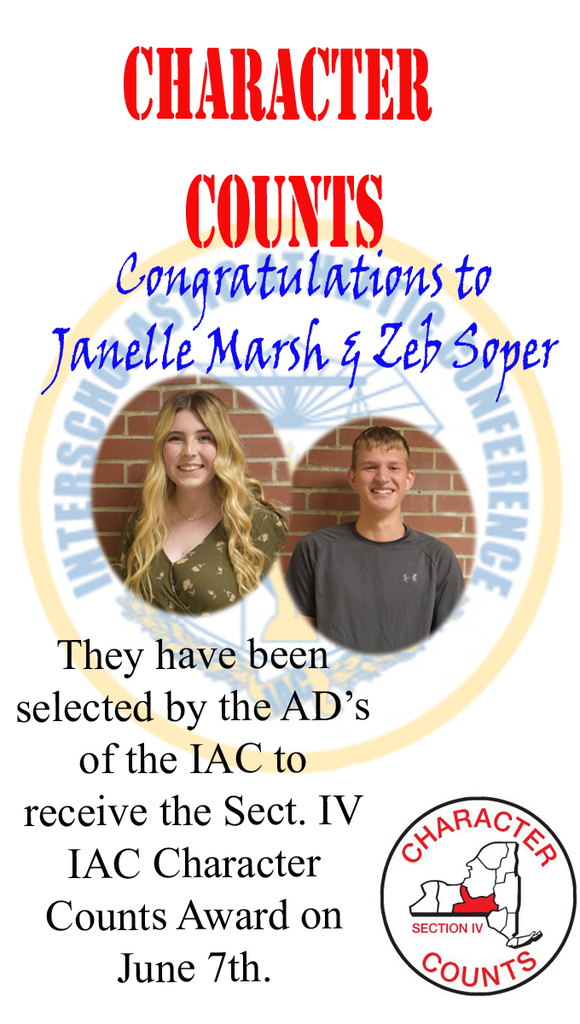 Congratulations to our 5 CCS seniors who received their TC3 diplomas last night. They were part of the 90 local high school students who earned their degrees through the CollegeNow program at Tompkins Cortland Comm. College.
Keep up with Candor PTSA dates and activities by joining on Remind! Search for CandorPTSA on the Remind app OR go to rmd.at/candorptsa OR text @candorptsa to the number 81010. Become a PTSA member by joining online!
https://candorptsa.memberhub.com/store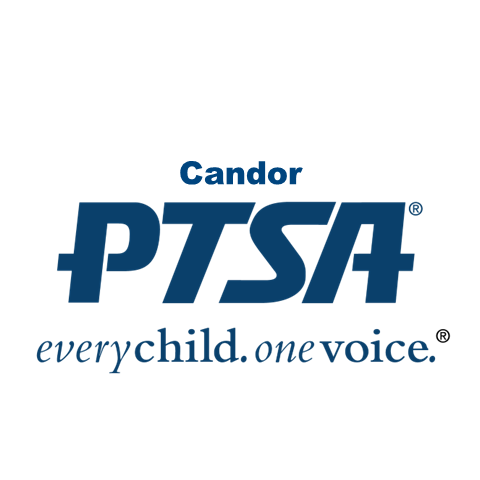 In order to help the bus drivers be as efficient as possible, in addition to contacting the school, please email transportation at
transportation@candorcs.org
as early as you can if your student will not require transportation on any given day. This email will be monitored first thing in the morning and will allow our drivers to save time and money by not stopping at a house where there isn't a need to. Thank you!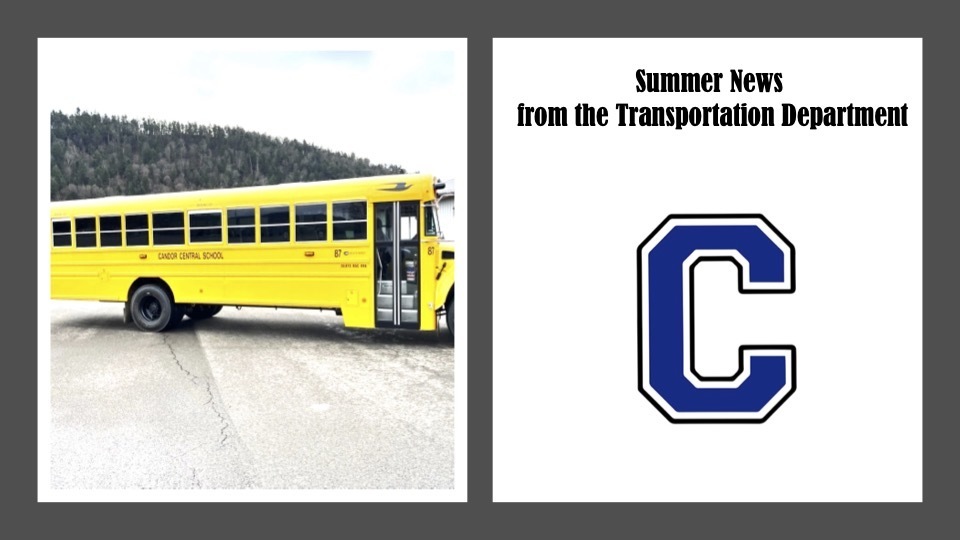 We are live with new apparel! For one month only, take 25% OFF all apparel with code SPIRIT when you shop the latest fan wear & accessories from all your favorite brands. Candor Store: bit.ly/3rztl8d SVEC Store: bit.ly/3Eo39CL