Just a reminder that Day 1 (of 2) for ELA state testing begins tomorrow, Tuesday, 3/29, for students in grades 3,4,7, and 8. Please ensure that your student is well-rested and ready to knock it out of the park!

Mrs. Kelsey's 5th grade class formed a connection with the Binghamton Black Bears, a minor league hockey team. Three of the hockey players visited Candor for their "Bear Down on Reading Program". The players spent some time in the classroom with the students and then went out to recess with all the 5th graders. Thank you Binghamton Black Bears, for spending time at Candor Elementary!

Senator Akshar visited Candor High School this morning to recognize Senior Shelby Swartz for her great leadership, compassion, school spirit & improvement amongst her peers.

****Candor Elementary Families- Second Trimester Report Cards will be sent home with students on Friday, March 25th. Please take time to carefully review your child's report card and reach out to your child's teacher if you have any questions. Thank you!

7th & 8th Grade State Testing: The ELA Profiency Exams are being administered on March 29 & 30 here at the high school.
Thank you to Shelby (Sr), Zeb (Jr), Ayasha (Fr), Noah (Fr), Jacob (Jr) and Grace (Soph) who represented Candor with class at the Section IV Student Athlete Leadership Conference in Binghamton yesterday. We are proud of you all!

This is a reminder to sign up for modified spring sports on FamilyID! Modified track will begin practice on Monday, March 21st. Modified baseball/softball will begin on Monday, April 4th.

This is a reminder that tomorrow, Friday, 3/18 is Superintendent's Conference Day. Students do NOT have school. Have a wonderful long weekend. See you Monday!

FROM CANDOR TRANSPORTATION: On many days we have substitute drivers on bus runs. Please make sure your houses are properly numbered to help drivers easily find your homes in a timely manner.

Coming Soon: Tioga Co. Dental van will arrive April 22. Contact the Elem. Nurse or High School Nurse for the enrollment form. They offer dental cleanings, screenings, fluoride treatment & sealants.

Candor High School Presents: Once on This Island March 19th at 7 PM March 20th at 2PM Candor High School Auditorium $7 General Admission Tickets

Starting March 2, JR/SR High students may stay after school Monday-Thursday 2:20-3 pm for extra help with prior approval from teachers.

On Sunday, February 27, 2022, Governor Hochul announced that the mask mandate for schools in New York State will be lifted on Wednesday, March, 2, 2022. As a result of this announcement, the Candor administrative team and the teacher leadership have met to discuss how we will proceed. Beginning Wednesday, March 2, 2022, wearing a mask will be optional for all students, staff and visitors at Candor Central School District

Sign up for a Spring sport @
www.familyid.com
Varsity and JV sports begin on March 14th!

Coach Thomas and the varsity boys basketball team will be playing their first round of Sectional play this Wednesday VS Bainbridge-Guilford. There will be no spectator limits for this event. Go Indians!

Recognizing our student achievements! Ty Evans represented CCS at SkillsUSA competition at SUNY Morrisville. Ty earned 3rd place in Auto Service Tech. Congratulations!


Whether in a parking lot or on the road, drivers who pass a school bus that is stopped for the purpose of picking up or dropping off passengers, and has red flashing lights, can face the following consequences: First conviction: fine of $250-$400 and/or up to 30 days in jail. Second conviction within 3 years: fine of $600-$750 and/or up to 180 days in jail. DO NOT run the reds! If you see the amber (yellow lights), slow down and prepare to stop.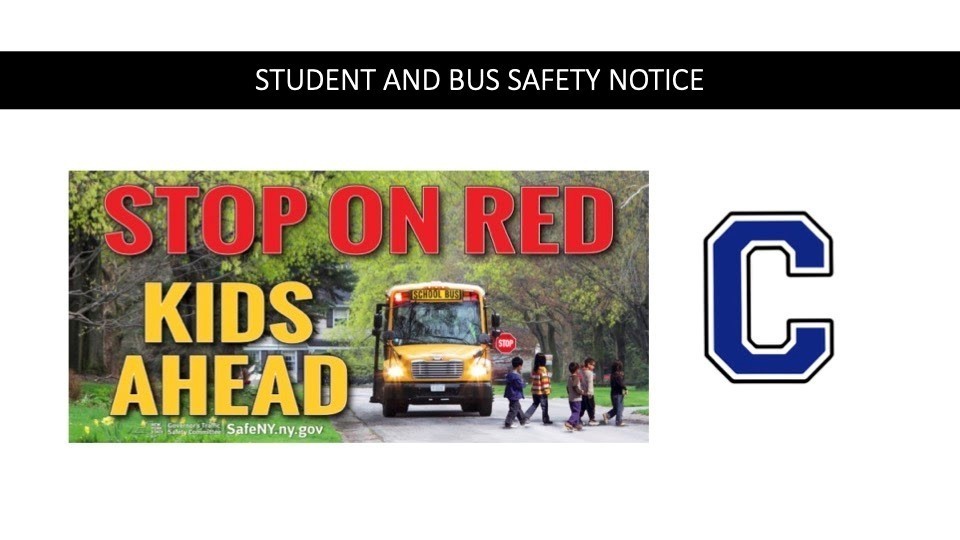 Congrats to our boys and girls bowlers that competed in the IAC Championship on Saturday at Valley Bowling Center. Both teams finished in 2nd place of the 12-team tournament. In addition, the girls team was given their plaque for placing 1st in the IAC Small School division!

Congratulations! The CCS Cheerleaders took 1st place at the IAC's in Newark Valley, February 12th. Sectionals will take place on February 19th at Union Endicott High School.